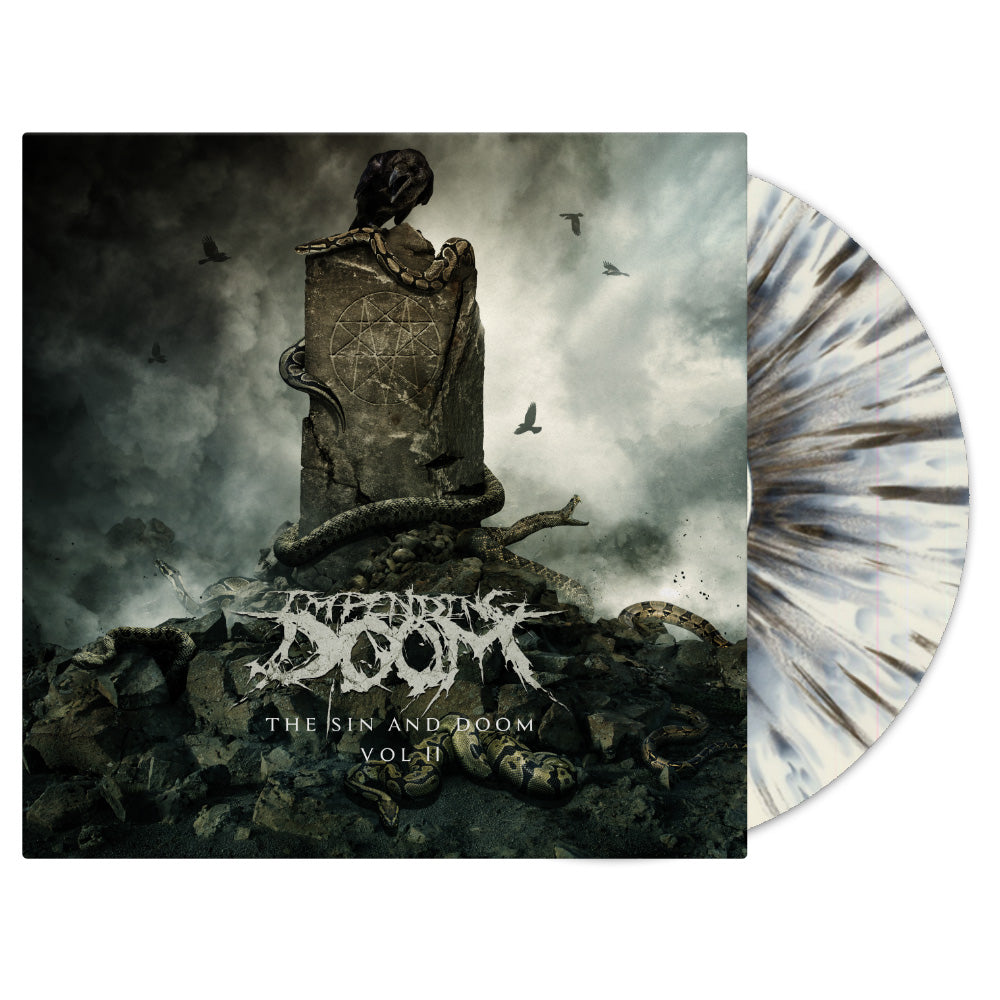 The Sin And Doom VOL. II Clear W/ Black/Grey/Dark Blue Splatter Vinyl
---

This Bundle Includes:
The Sin and Doom VOL.II Clear with Black/Grey/Dark Blue Splatter Vinyl LP
Limited to 500



CD/Vinyl Tracklist
1. THE WRETCHED AND GODLESS
2. BURN
3. WAR MUSIC
4. EVIL
5. PAVED WITH BONES
6. THE SERPENTS TONGUE
7. UNBROKEN
8. DEVILS DEN
9. EVERYTHING'S FAKE
10. RUN FOR YOUR LIFE (SHE CALLS)


Album Release Date Is June 22nd 2018

Mockups are not actual representations of presale items, actual items may vary. Shipping date subject to change.