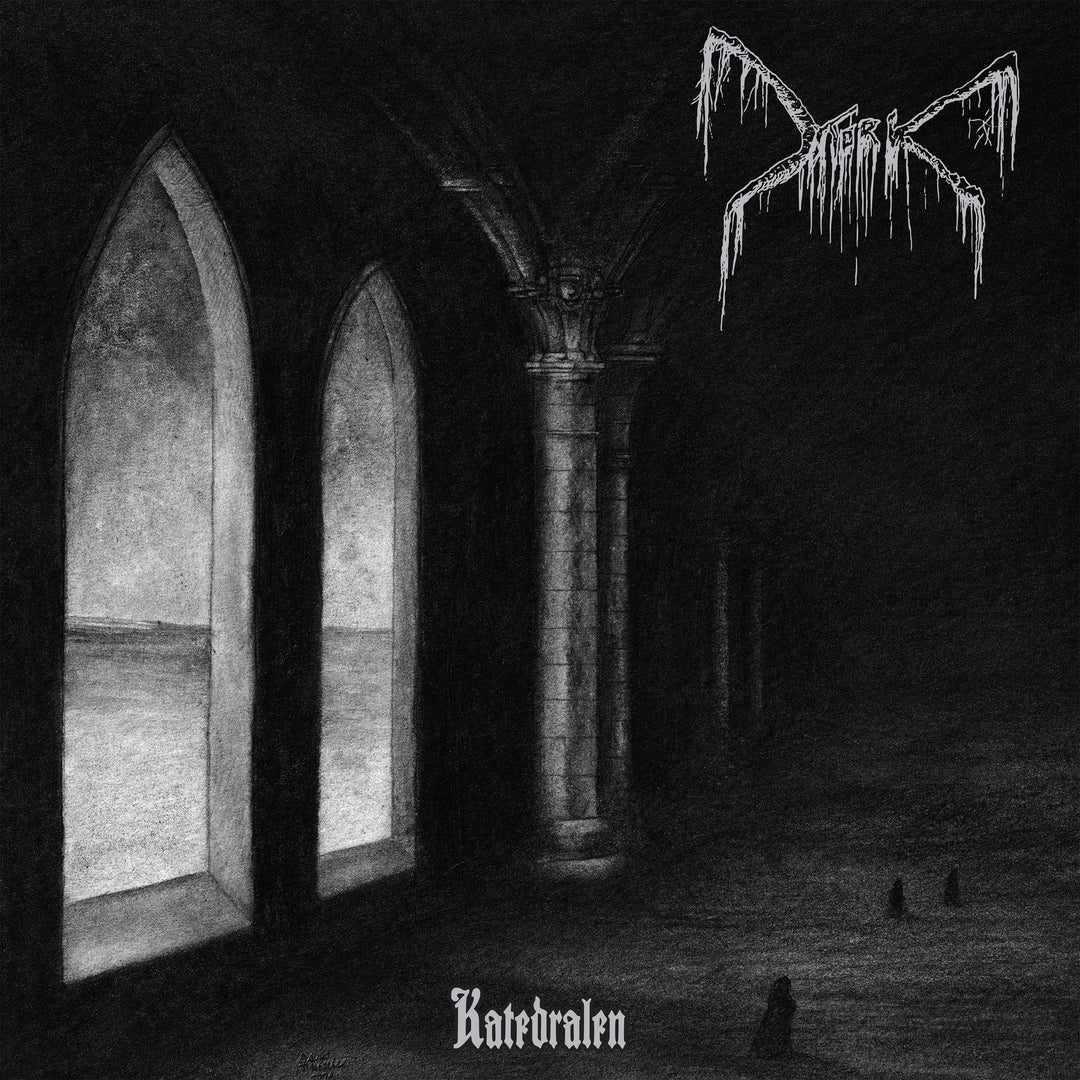 Katedralen CD
---
MORK'S FIFTH STUDIO ALBUM OF BLACK METAL SUPREMACY, KATEDRALEN RELEASED ON 5TH MARCH 2021

INCLUDES GUEST APPEARANCES FROM MEMBERS OF DARKTHRONE, KAMPFAR & SKEPTICISM. PRESENTED ON CD.

Following on mercilessly from 2020's aptly titled 'Pesta' EP, Norwegian act Mork resumes its ascension through the ranks of the Scandinavian black metal scene with the fifth chapter, 'Katedralen', venturing ever further from the more primal early Darkthrone-based foundations, while still fundamentally keeping the grim flame of the old school in its DNA. 'Katedralen' is undoubtedly Mork's most accomplished work to date, pushing new creative frontiers with a more dynamic approach to the song composition and an expanded breadth to the riffs and melodies, weaving a new masterpiece of groove, harshness, grandiosity, sadness, beauty and power in the process.

The result is a true personal work of intense spiritual catharsis from maninman Thomas Eriksen, who explains the concept behind the title:

The album title "Katedralen" (cathedral) is actually an old one I've had laying around since the early days of Mork. I always had a vision of a vast desolate cold and dead land and a gigantic cathedral where lost souls are kept for all eternity. I remember fantasizing it being a concept EP, I suppose much like "Det Svarte Juv" was envisioned back in the day. However, that one did not end up as a concept album. "Katedralen" is not a concept album either, but I see now that all the tracks tie neatly together after all. In the end all the lost souls ends up at the base of the massive cathedral.

'Katedralen' was performed, recorded & mixed by Eriksen himself, with mastering once more carried out by Jack Control at Enormous Door (Darkthrone). The album also notably includes guest appearances from Nocturno Culto of labelmates Darkthrone, Dolk of fellow countrmen Kampfar, & finally Eero Pöyry of doom masters Skepticism.

The suitably stark artwork once again appears courtesy of revered French artist David Thiérrée.

Mork was created by Thomas Eriksen in 2004 & was primarily a side-project from inception until the debut album, 'Isebakke', in 2013. Since then the band has rightly earned their accolade as one of the top Norwegian black metal acts of recent years, receiving strong endorsements from their peers.

This edition of 'Katedralen' is presented on CD in a jewel case with a 16 page booklet featuring lyrics and band images.