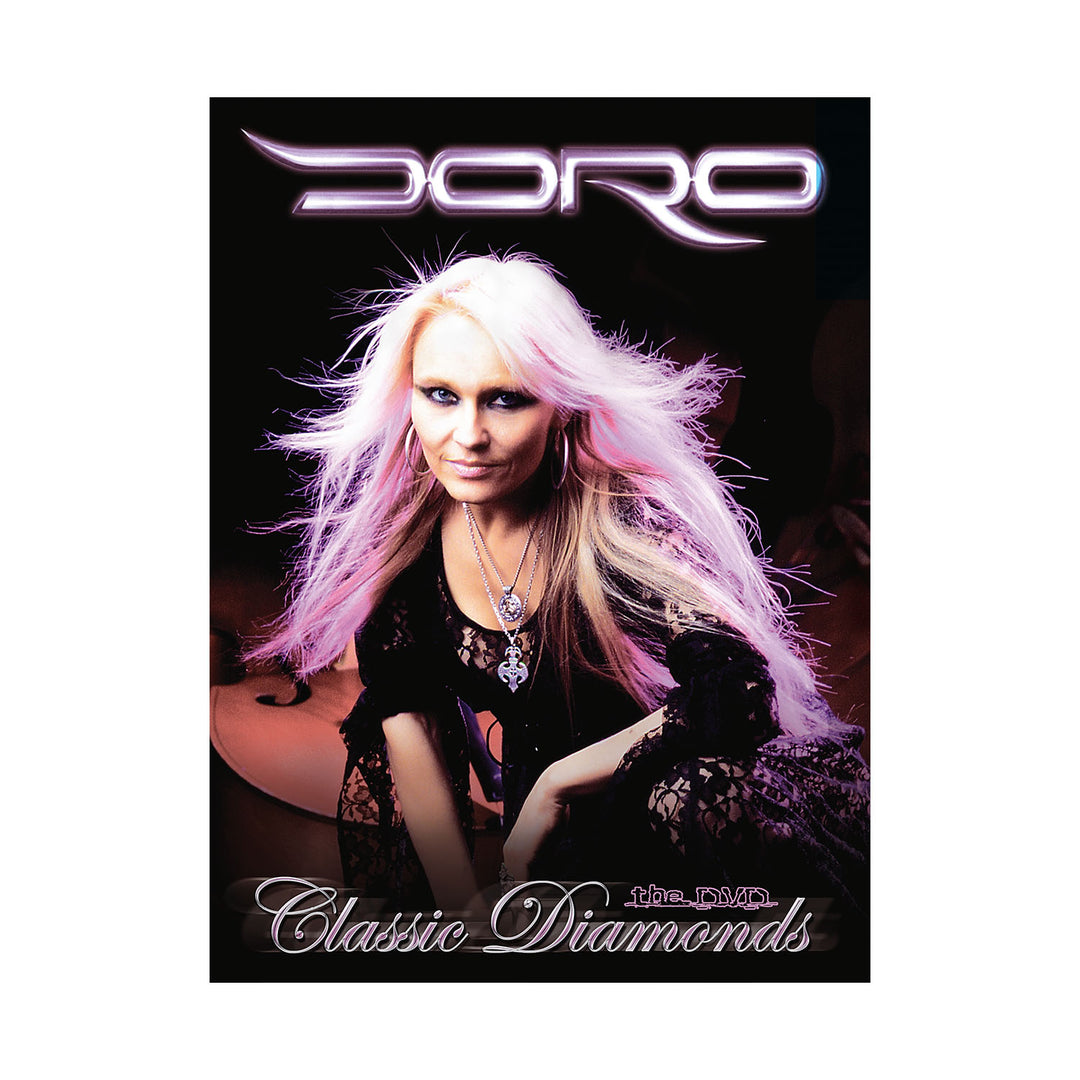 Classic Diamonds DVD
---
"""Classic Diamonds"" is the third reissue after ""20 Years - A Warrior Soul"" and ""Für Immer"" with which DORO gives her fans access to long sold out DVDs on her own label Rare Diamonds Productions.

""Classic Diamonds"" (from 2004) shows DORO's performance with the 30-piece Classic Night Orchestra at the world's biggest metal festival in Wacken with guest stars like Blaze Bayley (Iron Maiden) and Chris Caffery (Savatage, TSO).

In addition the concerts from Hamburg and Cologne are featured. The latter was a ""Rockpalast"" production from 17.10.2004."