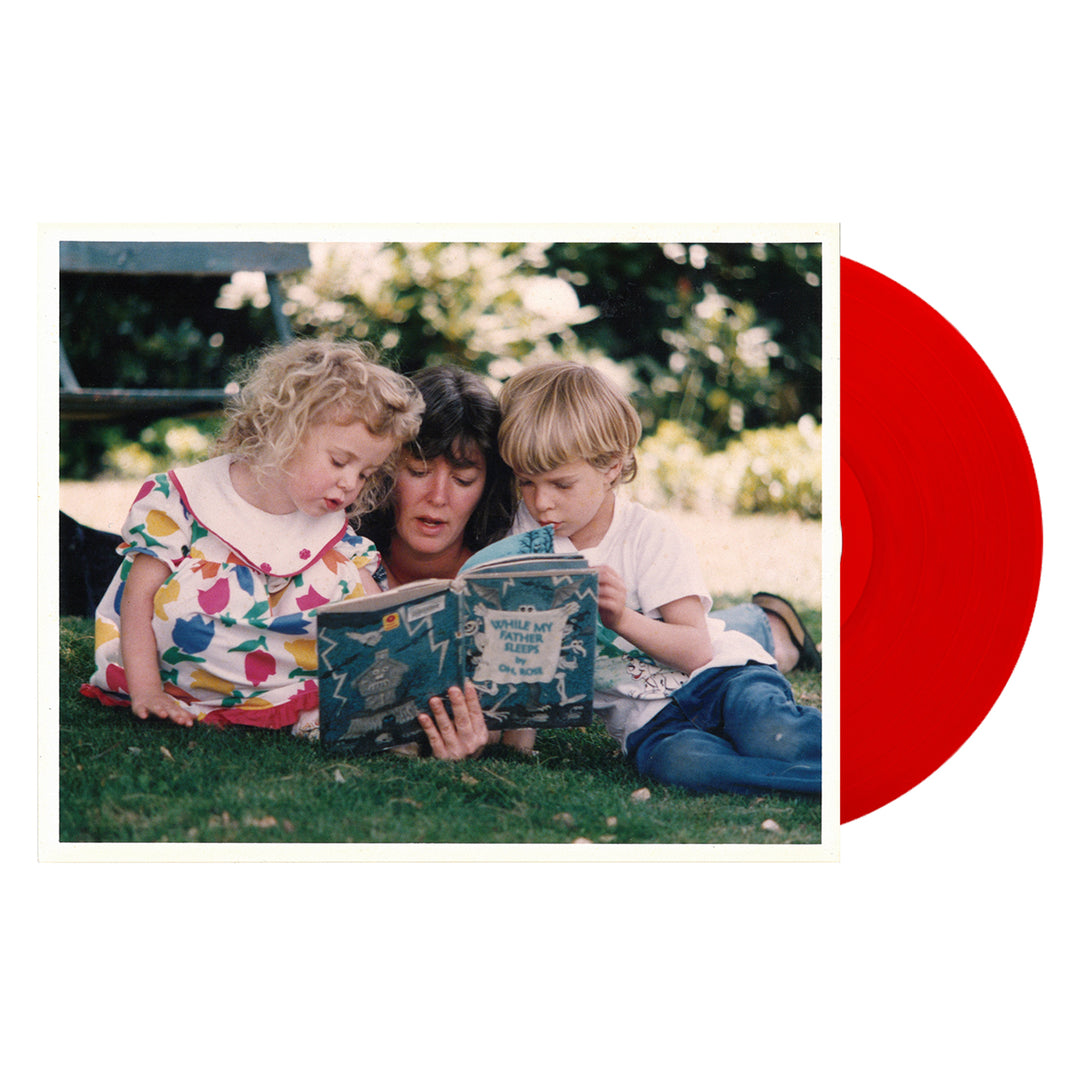 While My Father Sleeps Red Vinyl
---

"While My Father Sleeps" by the Olympia, Washington, based band Oh, Rose, tells the complex story of family, adveristy, love, and friendship. In ten songs, the records bears the soul and shares the truths of the band's frontperson and creative driver, Olivia Rose, while also serving as an homage to Rose's mother, who passed away in January of 2017. It is Rose's life story, told under the banner of a story her mother was never able to finish.
While My Father Sleeps begins with "25, Alive," a dirge-y, distorted-guitar gem that is fueled by Rose's lovely rise-and-fall vocals and its choppy smooth rhythm. The album's lone number written following her mother's death, it is a self-appeal to reelease the anger Rose had been holding both during her mother's life and after her passing. As the song opens with the lines "AM I strong enough to tell my truth/25 I am alive and I am angry." the way is paved for the passionate soul-bearing that allows. "I was 25 when my mother died and I was angry and broken," Rose says. This song is me saying I don't want this anger because I know what it does to a person if they hold onto it.
"Phoenix" is a fiery, emotional tune about rebirth following a betrayal. It embraces the situation no matter the pain. Lightening the mood, "Harrypotterjuana" uses it buoyant imagery to explore escapism as a means of avoiding coping with reality, and its slow-burn shuffle and shiftin tempos complement those vibes perfectly. "Baby" is a playful tune utilizing Rose's vocal scales. At closer inspection, the song is a self-effacing exploration of the fine line between understanding our inner child's dependence on others and the tendency to avoid asking for help until our breaking point. As the record ends with the sparse strumming and atmospheric build of "Be King To Me", it's clear that Oh, Rose has created a landmark album of sonic sel-expression and a courageous feat of emotional outpour.
Throughout the record, it is Rose's powerful, expressive voice that carves our path, navigating a sure and delicate way from song to song. The emotion shifts and sways, a quality she attributes to the undulating nature of her past, ultimately providing a sturdy ground upon which to build. While My Father Sleeps is an album about family and friendship, beauty and love, turbulence and trauma amidst the sense of finally coming home.
While My Father Sleeps is set for release August 23rd via Park The Van Records.